Areas in which we can be helpful
A significant part of the challenge for businesses lies in keeping up with the technological explosion that surrounds AI technology – with new methods emerging every day, it's hard to keep up. In order to maintain a competitive edge, businesses need to always look ahead, quickly embrace emerging technologies and place them on their product/service roadmap as soon as possible.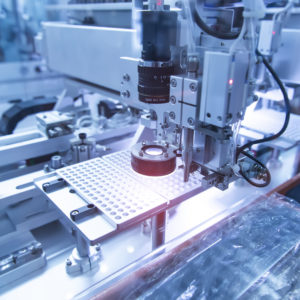 ---
Look at the ways in which your company can access AI:
AI strategy – identifying opportunities and creating roadmaps for utilisation of machine learning in the company
AI product management – identifying opportunities and implementing machine learning in specific projects and products
Feasibility analysis – specifying solutions, assessing its performance, data requirements and limitations, creating implementation roadmaps
Pilot projects – fast proof of concept construction, validating ideas and assumptions
Data model – advising on optimization of gathering, storage and transformation of data and an overall data model
Expert engagement – increasing the AI capacity and capability by engaging a knowledgeable expert team on a time and material basis
AI technology stack – choosing and implementing the right tools with your team
Building in-house machine learning teams – help creating a job position requirements, test assignments, leading interviews and providing continuous support
Machine learning education – providing educational courses, tutoring, cooperation, aimed either at data scientists or executives
Why Cognexa
We go far beyond just training a deep learning model on an annotated dataset. Coping with real-world uncontrolled environments, setting up and maintaining the learning loops, artificial data generation, software aided annotation, scoping the MVP…you name it.
Since 2016 we have built 30+ AI & machine vision solutions and advised on hundreds of projects. Combining the best of research and our technologies with best practices in business-ready solutions development, we give your AI transformation a direction.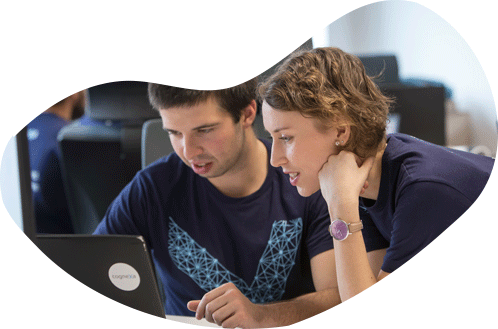 Free Consultation
How could we help you with your challenge?