Deep learning for intelligent laboratory
Our solutions are powered by deep neural networks thanks to which it can be trained to analyze any type of tissue object with robustness to deviations in shape. Moreover it has a self-improving ability – with more data processed the results get even more accurate. It is able to work with all types of digital image data produced by applied vision systems used in modern laboratories, including:
2D images
3D images
Video recordings
Our medical image analysis solution combines the speed and consistency of a software tool with the accuracy and flexibility of a human expert. Integration of our software component into the lab workflow brings:
Elimination of routine manual work
More space for tasks that actually require a human expert attention
Increase in reliability and consistency of the process
Significant financial savings achieved through automatio
Functionality
Our solution enables you to take full ownership of the analysis process. You decide on:
Input data types
Desired outcomes, features that will be extracted
Tissue objects
The solution is available as a cloud application or it's deployable on-premise. If needed, our team will ensure seamless integration into any hardware or software tools already in use.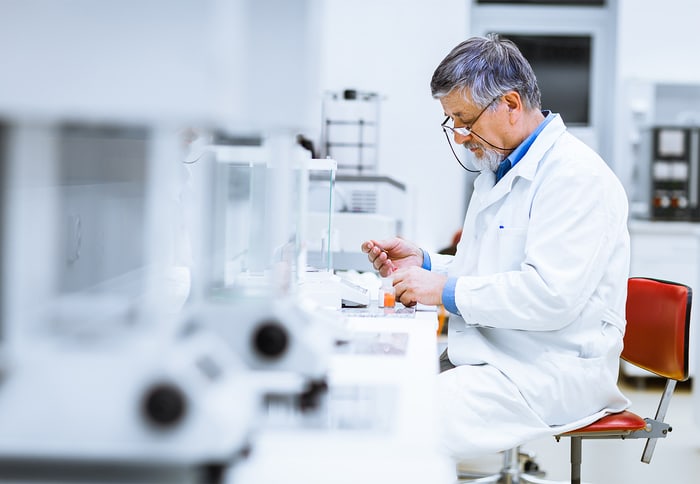 Designed for
Our solution can be used by healthcare stakeholders that are looking to speed up laboratory processes and increase the quality of diagnostic procedures for their patients:
Hospitals and specialized clinics (laboratories)
Pharma and biotech companies
Life science laboratories
In-vitro diagnostic companies
Contract manufacturing organizations
Laboratory software developers
Microscopic imaging
Our solution provides techniques to digitize, analyze and present images obtained from a microscope. Our AI software tools work together with image acquisition devices, such as digital cameras, to create end-to-end Computer-Assisted Microscopy solutions. We are able to detect, quantify, localize and classify objects, identify rare objects and make a segmentation based on morphology.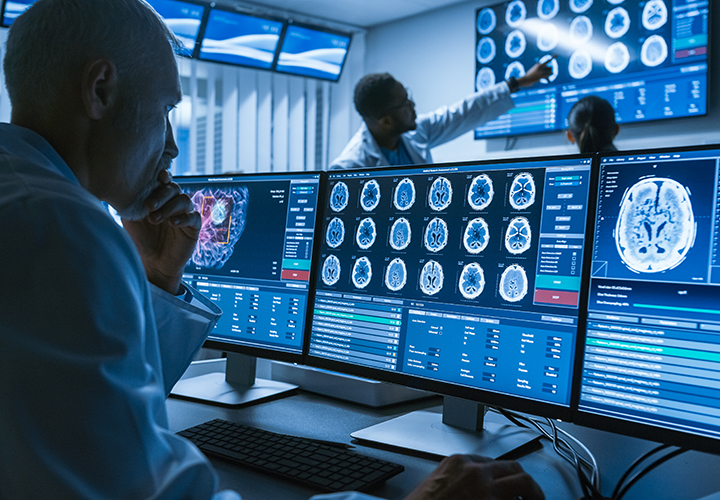 Radiology
Radiology screening for suspicious morphology features is a challenging, tiring and error-prone task. PACSbrain uses deep learning intertwined with sophisticated synthetic data generation to create a screening solution that works reliably in the real world – where every patient and every scan is different.
Show more
Embryology
Our automated & cognitive human embryo annotation and evaluation system provides embryologists with additional, objective, consistent and interpretable clinical data which can assist their decision-making and improve IVF treatment results. We offer Image analysis automation, a convenient way to relieve embryologists from manual work and enable them to focus on the patient and her family. Our solutions can be easily integrated into the microscopic embryo examination workflow and significantly speed up the evaluation process while maintaining human expert-level accuracy.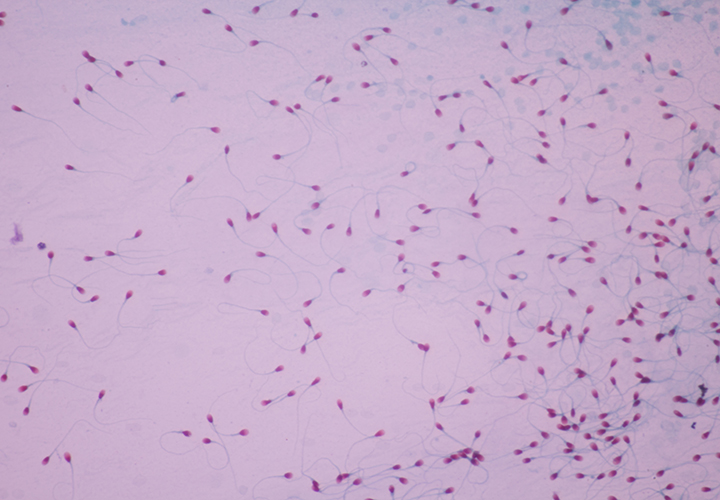 Andrology
Deployment of AI can lead to reduction of manual workload by providing automated sperm analysis. An integrated AI component with image analysis increases recognition efficiency, reduces errors by utilizing neural networks that are able to extract the crucial features from an image or video and learn to use them in a recognition of a sperm.