Use case
Evaluation of the viability of a human embryo is among the greatest challenges in in-vitro fertilization domain. Identifying the most viable embryo is a complex process which calls for extensive manual labour and concentration, sometimes taking an embryologist several hours per day. In order to determine the quality of embryos embryologists use a set of 400 markers. Such a vast pool of data, however, can become unmanageable quite quickly. Moreover, there is a great need to unify treatment procedures and to ensure the continuous quality of treatments.
Solution
Cognexa developed an automated cognitive human embryo annotation and evaluation system that provides embryologists with additional, objective, consistent and interpretable clinical data. The system assists their decision-making and significantly improves the IVF treatment process. Our solution resulted in fewer cycles needed for successful conception which has decreased the emotional stress of patients experienced during the treatment, lowered their level of health risks and also eased the financial burden put on them and on health insurers.
Our solution is an expert system based on deep learning, able to  determine:
embryo position
embryo activity
cleavage timings
embryo size
expansion time
blastocyst collapses
final stage classification
The system works with 5 days of embryo images taken with the Primovision time-lapse system.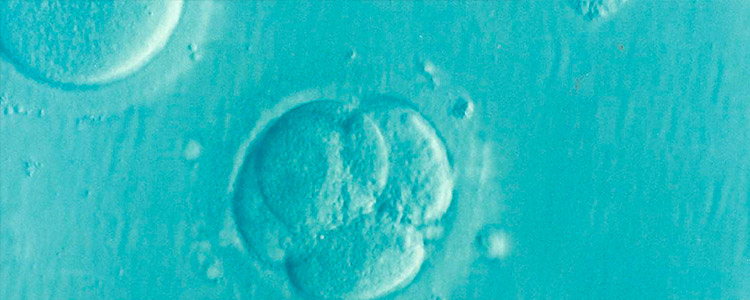 Result
Our system completely removes the need for 1-2 hours manual evaluation per patient – and achieves a 91 – 99% rate of precision (depending on the feature), surpassing the human expert accuracy for all of the features. The outputs are then passed on to the embryologist to make an informed decision and check the correctness whenever needed. The system is used by all embryologists at the clinic.
Highlights
Our embryo evaluation system was presented at the ESHRE (European Society of Human Reproduction and Embryology) 2016 and 2017 conferences and received widespread positive feedback. To our knowledge, there was no comparable system available in the global market in 2017 Q2.
Client
Prague Fertility Centre
Leading European Assisted Reproduction Treatment Clinic
Description
Deep-learning automated cognitive human embryo annotation and evaluation system to assesses the quality of embryos.
Impact
91-99% precision (better than human)
45 sec instead of 1-2 hrs,
decreased emotional stress, lower health risk
significant financial savings (thousands of USD per couple)